First off, this character will serve as an npc that tags along with the group. She will be controlled by me, however she will take little action in fights or diplomatic action. She is just here for in-game advice or conversation.
Name: Evalon Belmont
Race: Israfel
Languages: Human, Aenoch, Israfel
Face Claim: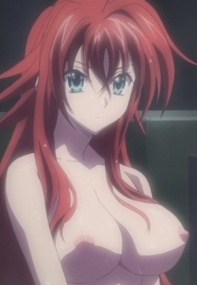 Class: Succubus
Gender: Female
Age: 17
Description: Same as picture but with nipple rings
Backstory: Brother of Thaumiel
Unlocked by talking to her
Height: 5'7
Weight:127
Gear:
Nipple Ring x2(
magic
) gives her [Charm](shoots a medium range projectile that makes target walk slowly towards her, they are disabled while under the effect, 1d4 turn.)
Loose Cloth pants(Sweatpants)(normal)
Silver Crown(normal)
Sandals
Inventory:
Hidden
Abilities:
[Cone of Cold] Deals cold damage in a cone 3ft in front of her. 3ex
[Seduction] Seduces the target, preventing all actions for up to 15 sec. Any damage caused will remove the effect. Only works against Humanoids. 4ex
[Invisibility] Turns invisible for 1d5 turns. 3ex
Hidden
Exhaustion: 10/10
Traits:
Hidden
[Attraction Aura]: Those within a 5ft radius of her grow slightly attracted to her with time.
[Environment resistance]: Resistant to the effects of extreme temperatures.
Hidden
Hidden
God: Lust(?)
Stats:
Strength
8
Dexterity
10
Constitution
10
Intelligence
14
Wisdom
10
Charisma
18